Peace of mind is just a scan away...
The Ultrasound Scan Clinic at St Mary's Medical Centre specialise in ultrasound scans and multi-system health checks, designed to ensure that you enjoy the best possible health, regardless of your age or gender.
The Ultrasound Scan Clinic Philosophy
Our philosophy is a simple one. We want to help you enjoy better physical and mental wellbeing, through our range of high quality, private diagnostic services.
Health is a marvelous thing, and we believe it's a natural human right. The world is wonderful when you're healthy! However, if you're in pain or concerned about any aspect of your physical wellbeing, it may make you feel anxious and even depressed. Sometimes, all it takes is one simple test to give you the reassurance you need.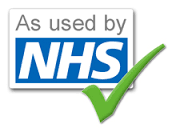 High quality, affordable diagnostic scans and tests
We also believe that your health shouldn't cost a fortune. Nor should it just be available to the very wealthy. That's why our private pregnancy scans and diagnostic health scans are all competitively priced. We also offer a range of options to suit every budget.
We're so proud of what we offer, and we also take great pride in the feedback we receive from our clients, including other health organisations such as the NHS.