Our first line health profiles are specifically tailored to provide a picture of how various aspects of the body is looking, functioning and performing.
What is the prostate gland?
The prostate gland is usually the size and shape of a walnut and grows bigger as you get older. It sits underneath the bladder and surrounds the urethra which is the tube men urinate and ejaculate through.
Its main job is to help make semen which is the fluid that carries sperm.
The scan is a basic check of the prostate and will determine the size (volume) and shape of the gland. It is carried out over your tummy
An ultrasound scan is a painless test that provides images of the inside of the body by using high frequency sound waves. These sound waves are at a frequency which cannot be heard by the human ear but when they bounce off different parts of the body, create echoes that are picked up by the probe and turned into a moving image.
Unlike other scans such as MRI and CT, ultrasound does not involve radiation and is in real time i.e. live imaging and is not static i.e. still pictures. This live information is interpreted and is used as the basis of the subsequent diagnostic report.
There are many kinds of ultrasound scans that can be performed as ultrasound has numerous applications in healthcare and are ultimately beneficial to us if used in the right context by a competent body or person.  However as with any test, ultrasound scans have limitations some of which are generic to all scans such as not being able to visualise bone clearly or scan specific and therefore may not be suitable in certain situations and like any test can not diagnose every problem.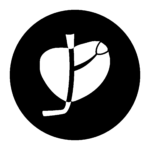 PROSTATE SIZE AND POSITION
This blood test measures the Prostate Specific Antigen (PSA) level in the blood. 
PSA is a protein produced by the prostate. It is normal for all men to have a small amount of PSA in their blood, and this amount rises as you get older. But a raised PSA level may suggest you have a problem with your prostate, including:
Enlarged prostate
Inflammation or infection of the prostate called prostatitis
Urine infection
Prostate cancer
A raised PSA level does not necessarily mean you have prostate cancer. Other things can also cause your PSA level to rise. If you have a raised PSA level, then we would strongly recommend discussing the results with your GP for further action.
Copyright ©2021 Ultrasound Scan Clinic, 245 High Street, London, E15 2LS